Discussion Starter
•
#1
•
Ever since riding to Anza Borrego and touring Blair Valley with a group of adventure riders from San Diego, I've been wanting to go back there and camp. Finally had the opportunity to do that this weekend with the wife and the RV, and our 3 dogs.
This last weekend the weather was absolutely perfect for this. 80 in the middle of the day, cool nights, and a light breeze. It can be HOT out there and WINDY!
We left Saturday morning, destination Blair Valley. The cool thing about Anza Borrego Desert State Park is the camping is pretty much open and it's free. Not very many people know this and most stay in some kind of developed campground...and pay the fees, and deal with other campers stacked on top of each other.
Out here there was a jeep club with a few rigs, and some desert runners that were mostly based out of a campground up the road, and maybe a couple of other rigs in the entire valley and that was it! In the middle of this photo you can see our motorhome out in the middle of the desert landscape. I took a drive and hike to get a birds-eye view. It is amazingly beautiful here, no trash, no kwads, no screaming kids. LOL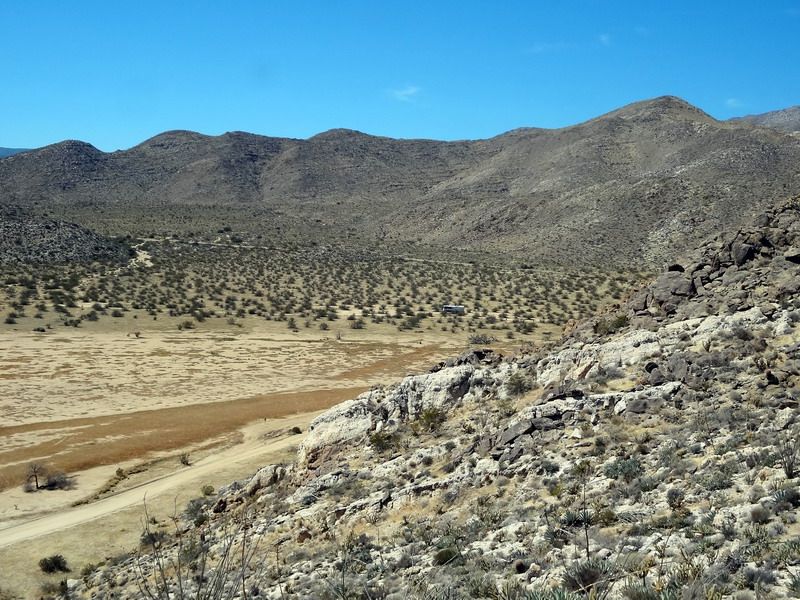 Blair Valley to the south. There's a large dry lake that is grass covered and protected from vehicle traffic to keep it pristine.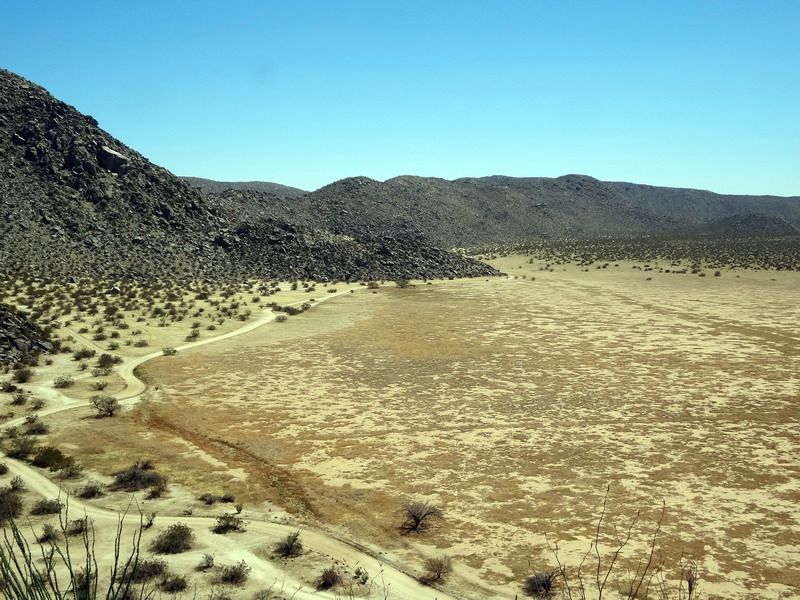 We've owned our Subaru Crosstrek AWD for a year and I still hadn't had it offroad. It's setup for towing so it finally got to see some dirt. Here's our desert campsite.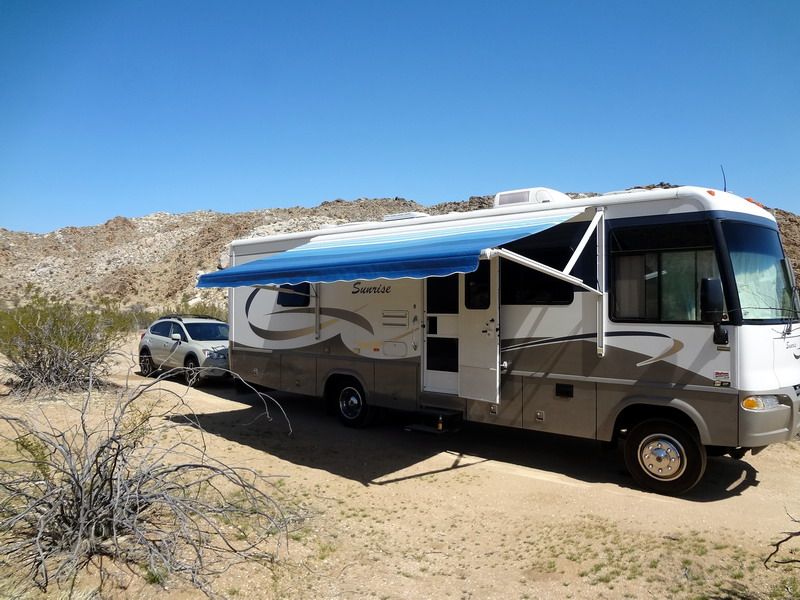 Our first venture was touring Blair Valley and Little Blair Valley. It's a beautiful desert landscape, cactus, shrubs, flowers. The bike trip I took out here a couple of years ago passed through here, there were about 25 riders and we camped at Butterfield Ranch which is just down the road about 8 or 10 miles. Seeing it again in the Subaru was just fantastic. The car is definitely in it's element here. We were riding along with the windows up and the air conditioning going. Sure is a contrast from my motorbikes!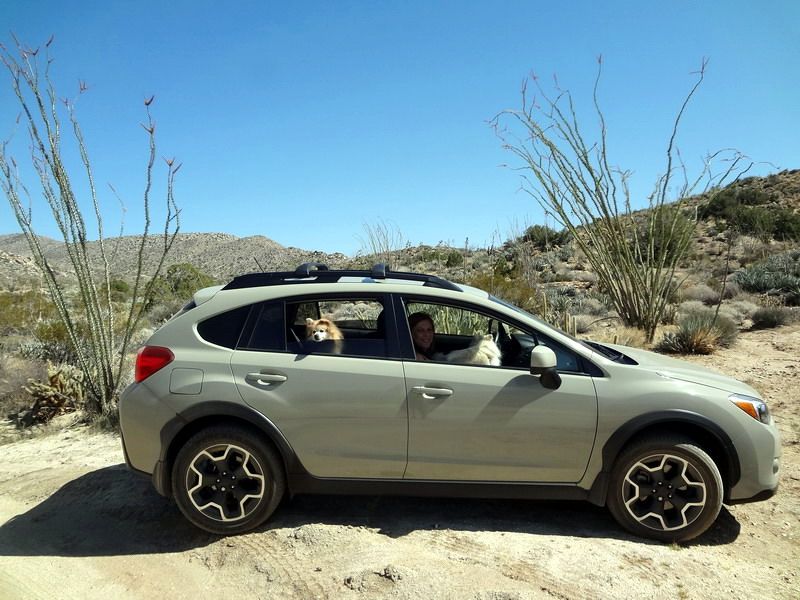 One of the things we did when I had my jeep is I would take Sherry and the kids to some of the awesome riding spots I had seen over the years, like Kennedy Meadows, Johnson Valley, Big Bear, etc. Today I got to take her and the dogs to Anza and enjoy the desert landscape. There was NOBODY around - just saw a few other rigs. Remote and quiet...how I like it.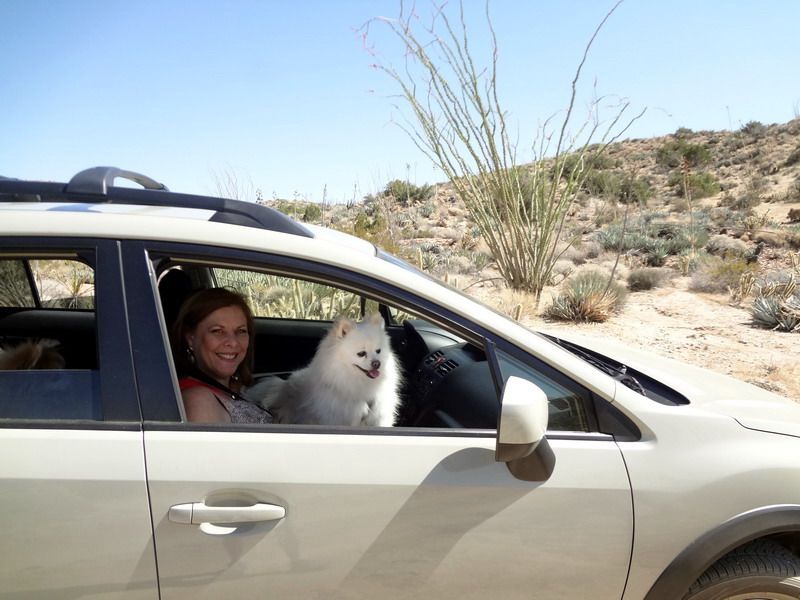 More of Little Blair Valley. There is plenty more to explore for the next time we go...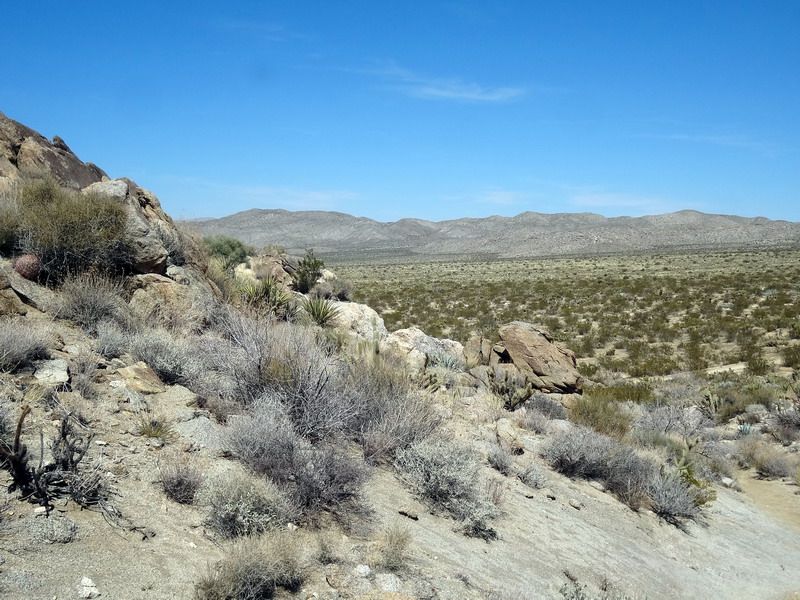 Some hiking in the rocks around camp.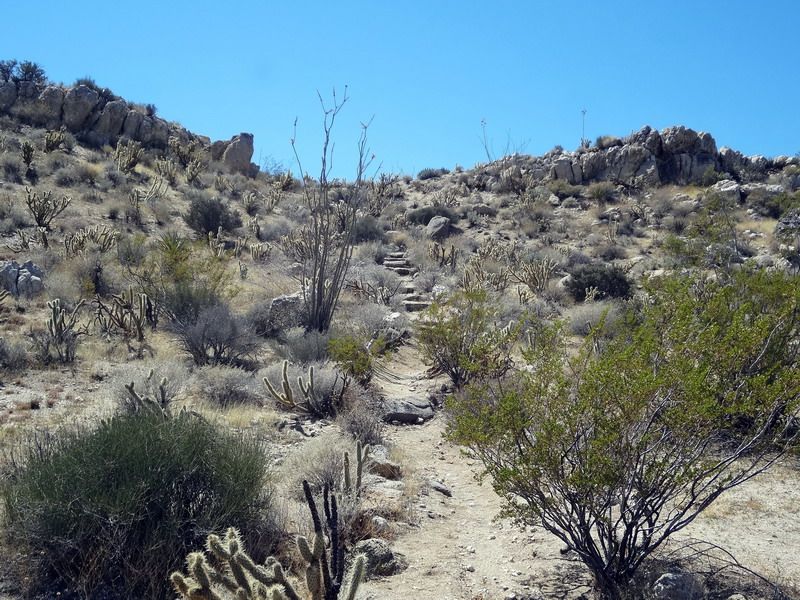 Next we took Banner Grade up to Julian for a stroll. Here we're sipping Sangria at one of the wine tasting places there. And yes, we had the 3 dogs with us. We were still kind of celebrating our 21st wedding anniversary so we got a nice young lady there to snap our picture. If you look close you can see her reflection in the storefront window. Julian is such a neat old little town.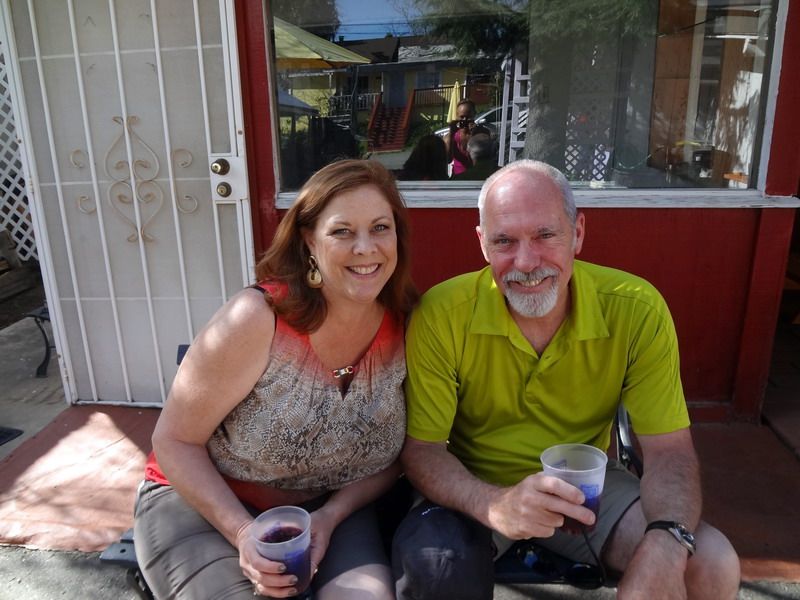 Turns out the lady that owns the wine bar has a dog so the whole place is dog friendly. We were just tickled to be welcomed, to be able to sit down and sip a glass of wine, with our dogs, and visit with folks.
There's Gracie the white female, Tigger is a black male, and Bucky the red male. They're a cute gaggle of doggies. Everybody just has a fit, they can't believe all the colors. And they're all pomeranians.
Old Town Julian...check out what the tourists do while visiting...LOL
Now it was time to get back to camp, cocktail hour so I'm sitting in the shade sipping a martini, Sher is playing a computer game on her laptop. Later we cooked up some steak on the BBQ and enjoyed the evening.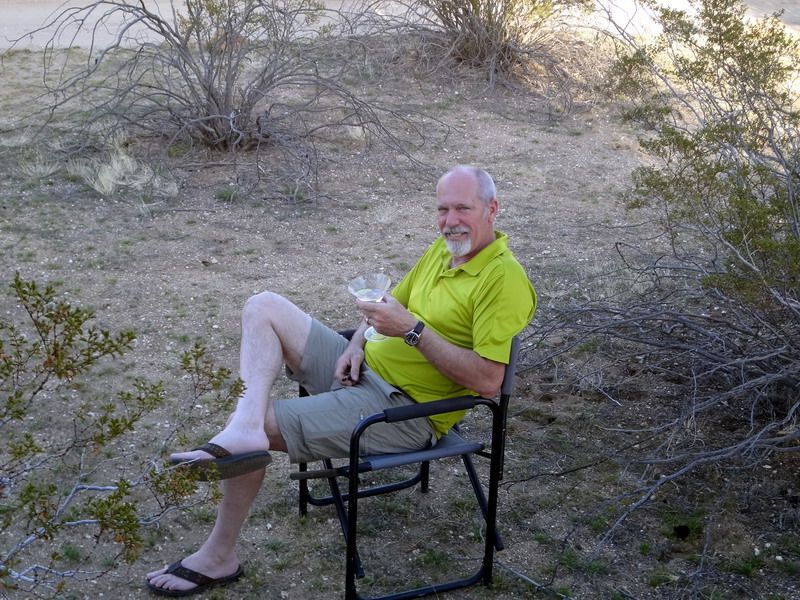 Princess Grace...pretending to be a guard dog.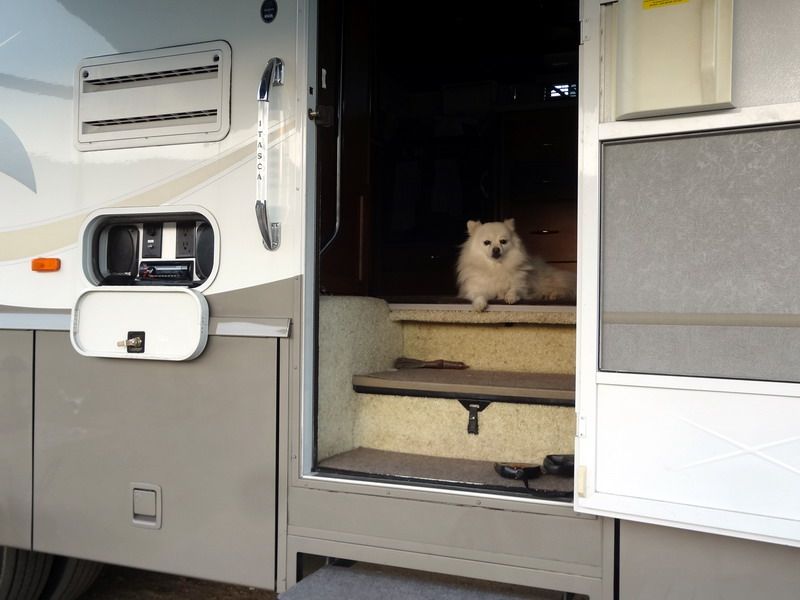 We had a fellow setup camp not too far from us, car and tent, and Gracie our white pom kept going over there to visit so we started talking. Turns out he works for Apple and was there from South Bay. Seemed like one of the riding guys, but he was driving instead of riding. He had a campfire so we got a little campfire stories in and had a very enjoyable evening. A full moon came up early.
The next day we drove out the Great Southern Overland Stage Route to Agua Caliente, Vallecito, and Butterfield Ranch. Sorry, no pics uploaded. Another beautiful day in the desert, not too hot, just right, and lots to see. The choilla cactus were all in bloom with red-tipped brush type flowers - thousands of them!
Well, all good things have to come to an end, so we left for home about 4 o'clock, got home in time for dinner.
I kept thinking what a great place for a group camp and some desert riding here. We'll just have to set that up.
Thanks for joining us on our un-ride weekend!