Discussion Starter
•
#1
•
Louisiana doesn't require a front license plate, so today I got the urge to take off the dealer plate and see what the front bumper actually looked like. To my surprise, instead of using the factory mounting holes, my dealer simply screwed two screws into the front bumper...
Close up:
I was pretty upset about this and was about to give an angry call to my dealer about getting a new front bumper, then I started looking around for a quick fix. I found a couple of these nylon hole plugs (or covers) at a local hardware store and decided to give them a try.
I didn't know which size to get so I got the 1/4" and the 5/16" ones. The 1/4" was perfect, but to install I needed to drill out the existing hole to the proper size. To my luck, the 5/16' plugs fit the factory license plate holes so I covered those as well.
Here's what it looked like with all 4 plugs in: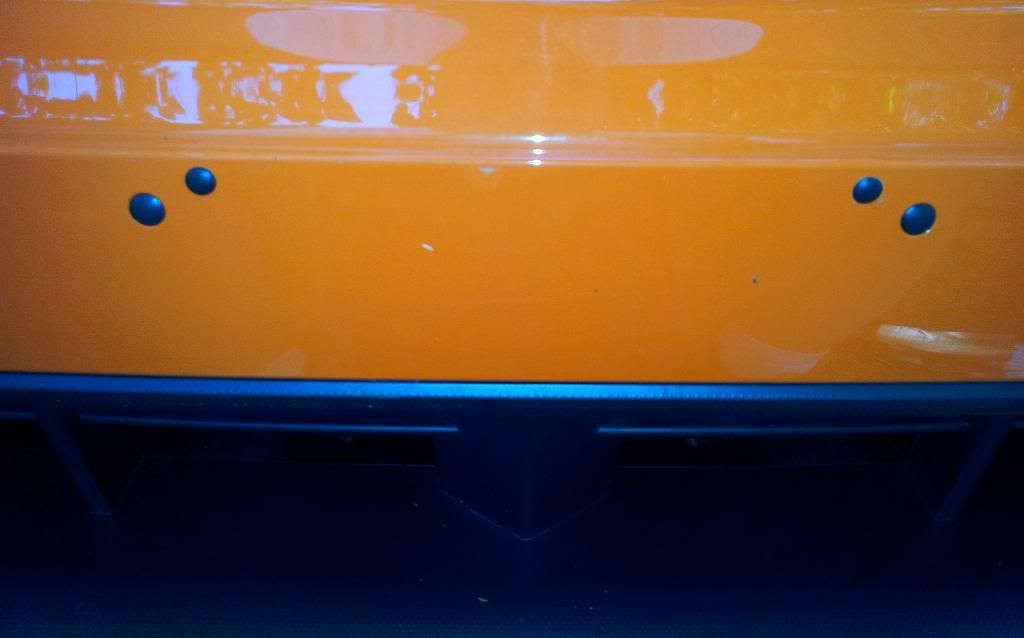 Close up after cleaning and a coat of wax: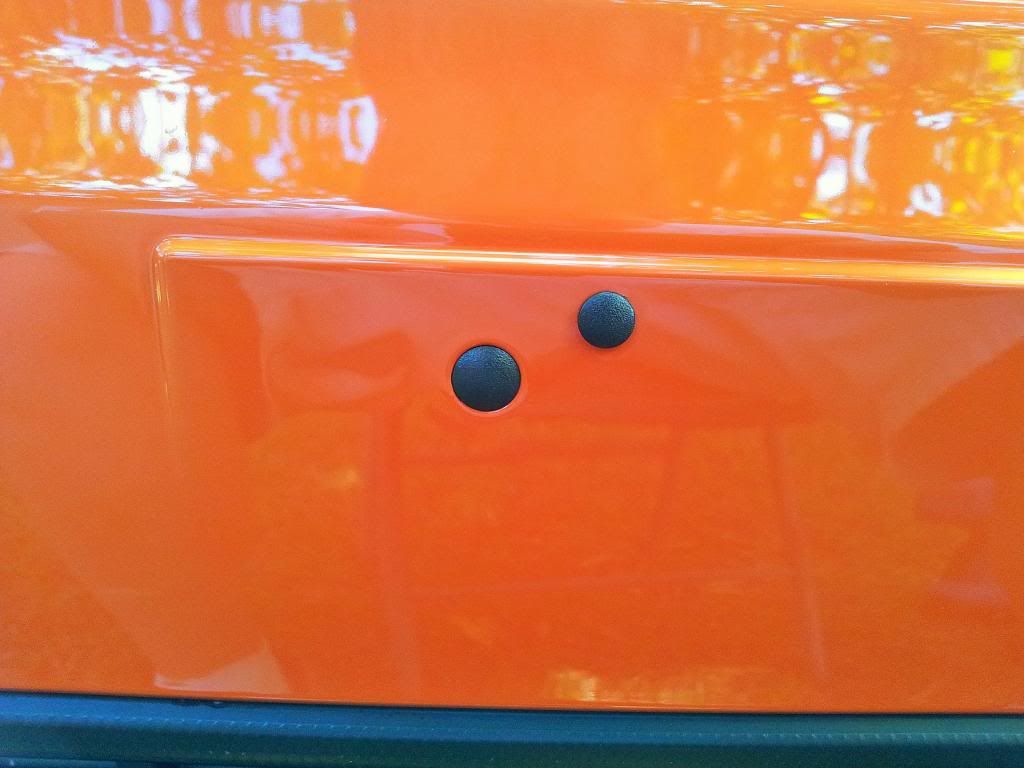 Didn't turn out quite like I wanted, but at least it looks a little better. I'm going to see if I can order a factory license plate bracket or something that looks nice to cover up the holes and accent the front.