Discussion Starter
•
#1
•
Hello Club Crosstrek! I had yesterday off so I scheduled my first oil change with the dealer. I asked that they show me the oil drain plug under the vehicle so they did. The mechanic put in fresh oil and filter a gave my XV a clean bill of health. Wow it felt so smooth. The service guy asked if I wanted a free car wash. I said sure! But it wouldnt be clean for long....
Look at the horizon above the car in front of me....see the mountains! Thats where I'm going. I wanna park on top of one of those.
Getting closer! The mountain range is in full view. Almost there...
The leaves are starting to change colors. Fall is here. Good stretch of uphill gravel here.
I turned on to Hawk Mountain road. The XV asended without any fuss. This vehicle really pulls. There is a clearing at the top...
http://goo.gl/maps/ORAEy
I really wanted to drive to the tip top but this was the final stretch...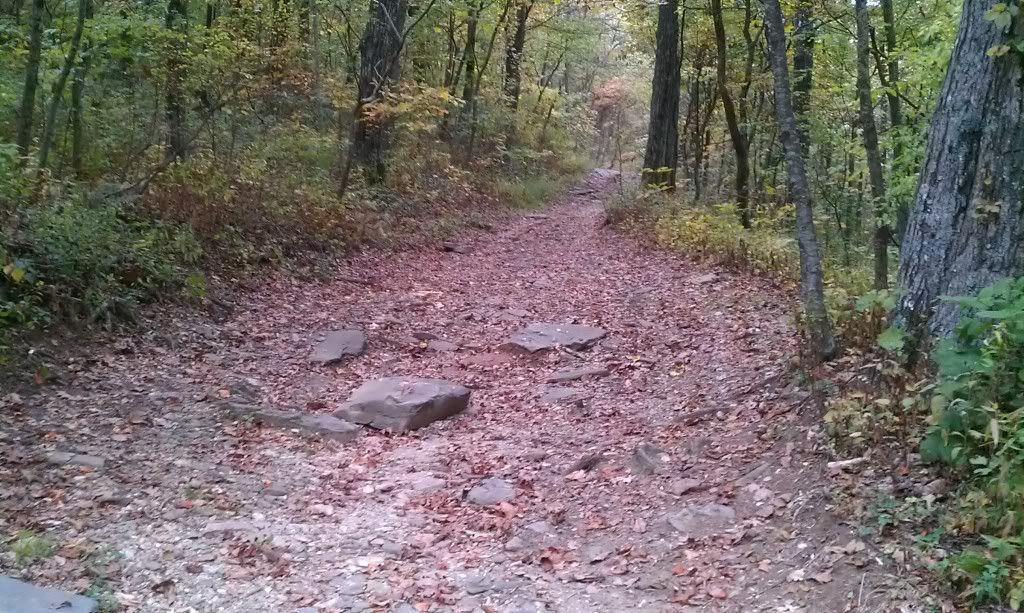 Time to start thinking about skid plates!! You could see scrape marks and lots of rubber on some of those rocks (pics are too small). I think the XV could handle it, but I like to keep my new car in one piece and dent/scratch free for now thanks. Really want skidplates bad now.
Especially for this section:
I decided to hike up the rest of the way. At the top on the mountain is a concrete desigantion of "G 23" there was a foundation of an old tower up there and several nice camp sites.
A big, cool looking rock
Reach your hand in there I dare you:
I hiked back down and did a little more wheeling:
Continued...