Discussion Starter
•
#1
•
Hi. I'm new here. Planning on buying an XV and have some questions about the upgrade-ability of the "infotainment system" (hate that term). I expect to have this car for a while and want to know what I'm getting myself into.
I have two main questions.
1. Subaru map updates are stupid expensive. And from what I can tell, Subaru doesn't even offer any sort of "lifetime maps updates" which I could try to negotiate into the purchase price. So, I can only imagine that sooner or later (probably sooner) I will want to replace the head unit. My question is this... aftermarket head units seem to be a standard rectangular shape. From what I've seen, the 2013 (and I think 2014) XVs have a similar shape (see first picture below) so it doesn't seem like there are any fit issue. The unit on the 2015 XVs is more trapezoidal (see second picture below). So the question is how does one go about replacing something like that, when the shapes are different? And wont it look funny?
Standard Shape:
Irregular Shape: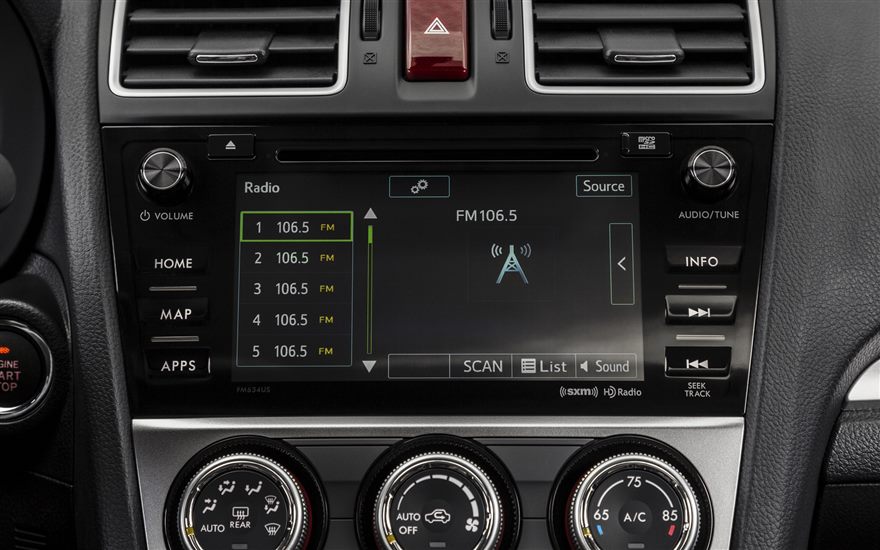 2. My other question relates to Android Auto. I'm pretty excited about Android Auto and I know Subaru has attached themselves to it but it's not yet available. I know it is already available in some 3rd party head units which I could maybe look into (see first question, above, though). But, I'm considering the following hypothetical and want to know if I'm crazy...
So let's say the 2016 (or 2017) XVs come out and Subaru has integrated Android Auto. Assuming that the general shape of the console has not changed, would it be feasible to install a 2016 (or 2017, etc.) head unit into a 2015? And if so, how hard would it be to get one's hands on an OEM head unit?
Sorry in advance if these are stupid questions. I imagine similar problems exist on most cars so these are probably not Subaru-specific questions. But I plan on having my car for a while and just want to know what my options might be. My current car is a 2006 and has a pretty dated HU, but I've never forayed into the aftermarket scene. I know a bit about what is available (because I'm into technology) but know absolutely zero about the intricacies of installation.
Thanks in advance.